Cast your vote for UMA's Board of Directors!
Meet our 3 candidates for the open Membership seat on our Board of Directors!
Voting is open until 12:00 noon on Thursday, October 14th. Only contributing members are eligible to vote at this time.
If you are unsure of your membership status, would like to renew membership, or become a member, please call us at 781-321-6400 or email Josephine at josephine@umaverse.org. You can also become a contributing member or renew your membership by visiting our Membership page.
The new board member will be announced at our Annual Celebration and Meeting on Thursday, October 14th! Please register for the meeting here.
---
Meet the Candidates: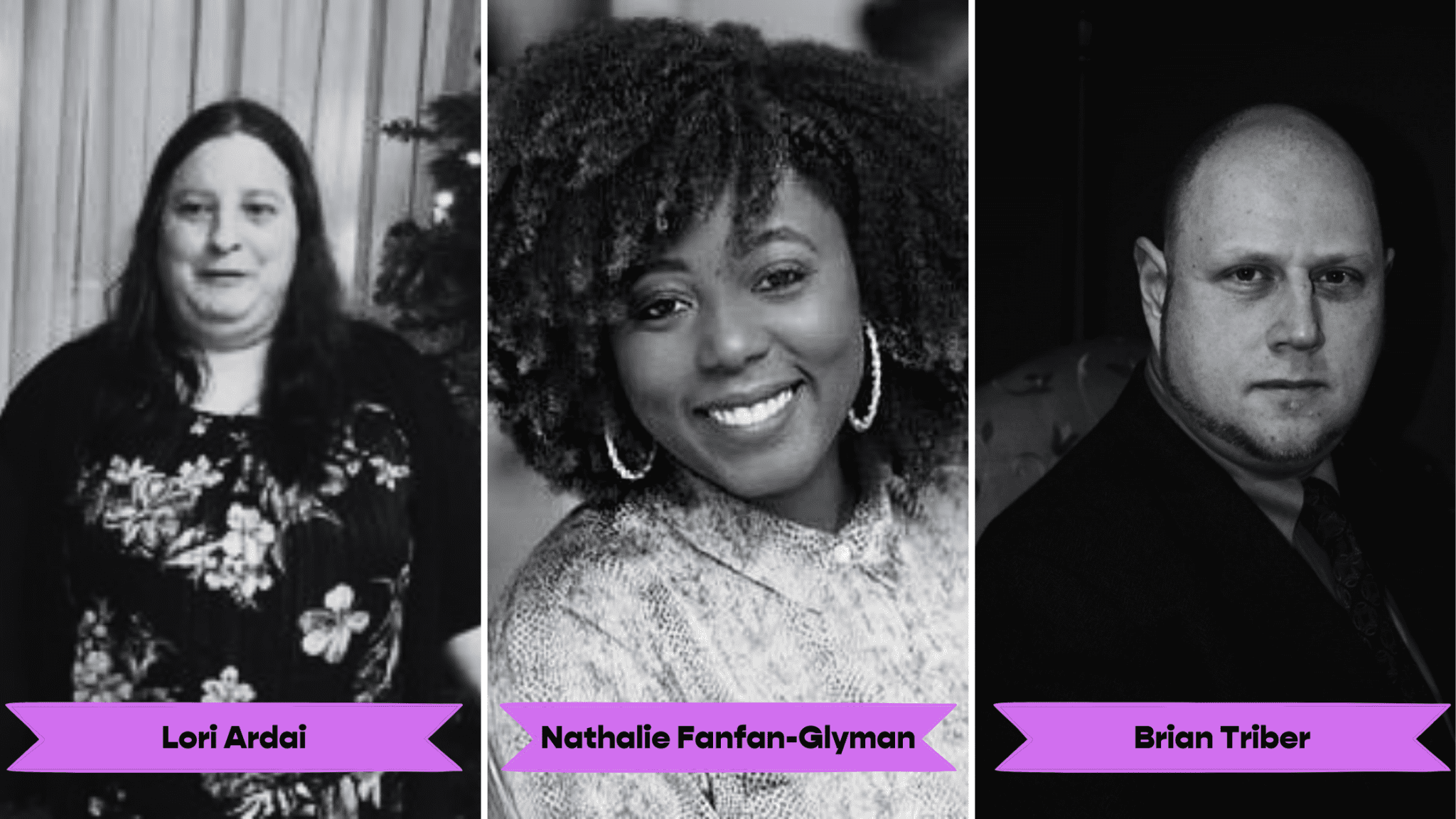 Lori Ardai
"My name is Lori Ardai. I am a current member of Urban Media Arts and serve on the board for UMA. My term is ending and I would like to run for a second term. My connection with Urban Media Arts started when my youngest daughter, now a senior in high school, started taking youth programs in early elementary school. I loved how UMA made it possible to have fun while learning real media skills such as filming, editing, and producing. I loved watching my kids grow from learning to helping out at live events and helping with videos actually shown on UMA. I joined the Board as a way of saying thanks to UMA for what it has offered both to my family and our community.
As a board member I'm not involved with day to day operations. However I do try and help UMA in small ways when I can. Due to having a newer person working on education at UMA and a new class advisor at Malden High I was able to connect them so they could work together on the Malden Junior Variety Show. I gladly participated in a zoom meeting for the Universal Participation Initiative which is something I personally think is great for UMA. I am also very excited about the potential for the Court House and would love to remain on the board and help in ways I can as Urban Media Arts continues to grow." – Lori Ardai
---
Nathalie Fanfan-Glyman
"I chose to apply for this board member seat because I want to be a part of the decision making process in the arts community in Malden, such as setting policies that foster a better community through the arts and helping raise and improve UMA's budget and funding for community events. I would like to examine and identify ways to effectively target Malden high school age students through social media and traditional media. I also would love to see an outreach program that focuses on teenagers that may not see a clear path to secondary education and encourages entrepreneurship in the arts as an alternative for them. I have a clear vision of what Malden has to offer as a community and what it needs to enrich the new and existing residents.
I believe my background is well suited for this role. I currently work as a freelance Image Consultant and Fashion/Wardrobe/Prop Stylist based in Boston, Massachusetts. I have nine-plus years of experience styling for large advertising, lifestyle, and editorial clients. I enjoy working with a variety of creatives in the pursuit of producing high quality visual content. As an Image Consultant, I work with people from a broad range of backgrounds, career levels, and industries. My clients engage with me to identify and locate clothing and accessory items they can't find, solve image related problems they can't seem to figure out, and to guide them in a fashion and style direction that makes sense for them. I thrive by helping people.

I am also currently the Fashion and Brand Advisor for a small tech startup, that involves advising a small team of founders and support staff on the implementation, sales, and marketing of the product to companies in the fashion and apparel industry. I also have extensive experience working in financial account management, where I was responsible for reconciliation of accounts, budgeting, issuing annual and monthly financial reports, and managing a small team of professionals. As a result of these experiences I am able to build valuable relationships with people from all backgrounds and experience levels, adapt quickly and thrive in different working environments, and to work independently.

Outside of work I am a mom of two energetic boys, and married to an awesome husband who is an attorney in Malden and loves sneakers. I'm quiet but love to laugh. I honestly think I'd be a great fit for the board member seat and look forward to working with you all in the future if I am elected." – Nathalie Fanfan-Glyman
---
Brian Triber
"I would like to state my intent to run for Board for Urban Media Arts. Now that UMA has expanded its vision from that of MATV, to cover the arts in general, becoming a board member presents an exciting opportunity to help expand UMA's vision further into the domain of the performing arts. My experience in the working theater (as producer, director, writer and designer), my former and current association and membership with MATV/UMA, and my lifelong ties to our community, serve as a foundation for what I envision to be a synergistic relationship, exploring new approaches to media as performance artform.
I bring the experience of a seasoned theater professional, the ear of an author and playwright, the eye of a designer, and the know-how of a producer. My plays have been produced in Malden, Boston and at Cornell University. I have worked with dozens of theaters throughout the Boston area over my career. As a designer, I hold a summa *** laude degree in Interior Design, and have received two New England Theater Conference (NETC) lighting design awards and an additional nomination. I cofounded Mainstayge of Malden in 1992, Ubiquity Stage in 1999, and brought Shakespeare's "A Midsummer Night's Dream" to Malden's parks in 2012. In addition, I am currently developing both a stage and screen treatment for King Lear, adapted to highlight the current needs of seniors in healthcare.
My hope is to bring my skills and experience to bear to benefit UMA in its current vision and goals. I thank you for considering me for this position." – Brian Triber