Tina LeGarde, In Her Own Words
After several months of a national search to replace outgoing and retiring Ron Cox, the Urban Media Arts (UMA) Board of Directors selected Tina LeGarde (far left in picture) to be the next Executive Director of UMA. Tina LeGarde is a seasoned community media professional and leader from Burnsville, Minnesota known for empowering teams and inspiring individual growth among those she works with. In particular, the Board was impressed at her ability to understand and imagine a future for UMA as part of Malden's burgeoning arts and culture scene.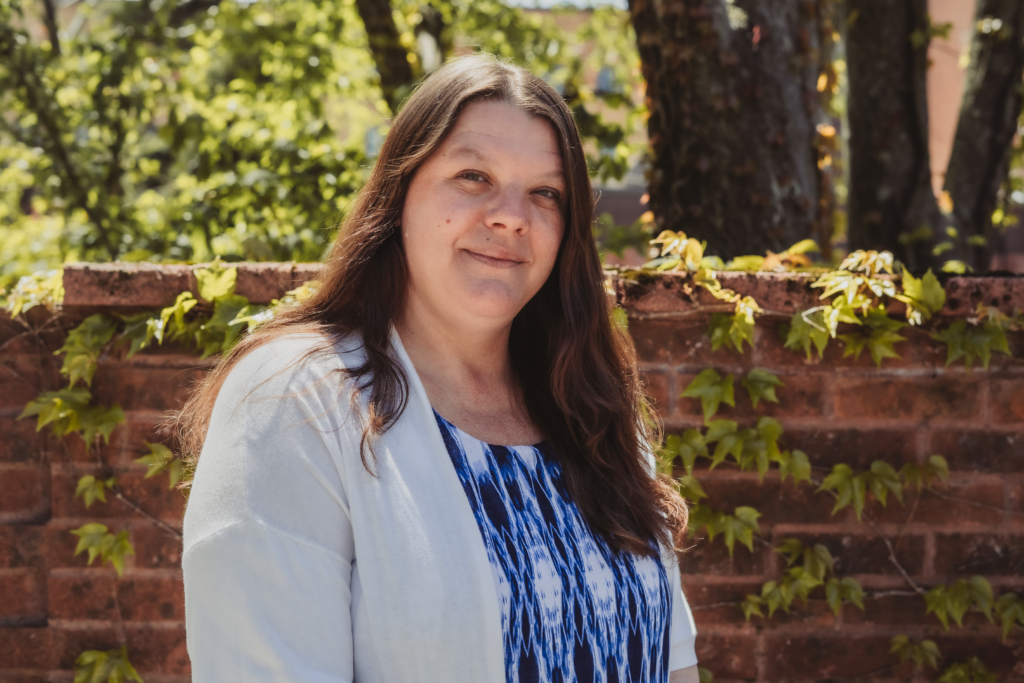 In late April, Tina LeGarde moved to Malden with her wife, Jenny, and the two rescue dogs she is Mom to, Nora and Bailey. They currently reside in Ward 5 and are still settling in.
During a rare lull between the string of meetings Tina has been part of since she began her E.D. role on April 25, 2022, Tina sat for an UMAverse interview in her still-empty office. The following Q&A introduces her to the Malden community. (Responses have been slightly edited for brevity.)
Can you describe your early years and background?
I grew up all over Minnesota. My family moved around a lot when I was a kid.. In third grade we landed in Park Rapids, MN and I lived there until the middle of my senior year and then I moved to North Dakota, to a tiny little town called Lakota. After graduation from high school I signed up for a single term in the Marine Corps. I figured, if I was gonna do it, I was gonna do the hardest one I could do.Afterwards, I came home and went to Brown College to pursue TV production.
Do you prefer behind or in front of the camera?
I like being behind the camera, never in front. I wanted to be a Director/Producer. I wanted to be described as a kind of Shonda Rhimes, [American television producer, screenwriter, and author.] But then I fell in love with community media and that changed the course of my career.
What about Community Media attracted you?
My first job in community media was a place in Mound, Minnesota called Lake Minnetonka Communications Commission, affectionately known as LMCC. I immediately fell in love with community media. My biggest passion in life and draw to this this type of work is to ensure that every single person has equal and equitable access to communication tools. I firmly believe that every person's voice matters. I take it upon my own shoulders to ensure that everyone has access to these tools and that their voice is heard.
I started on the bottom rung and worked my way up; doing master control and running a studio for access members to use. I ran my own TV show for quite some time. It was called "From the Mic." It was really fun!. We did karaoke on television, interspersed with interviews with the performers. We did theme shows, once featuring the eight siblings of one entire family. It was a really awesome show. To this day, people still recognize me from that show!
I fell into the position at Burnsville Community Television when the City of Burnsville, Minnesota was looking for somebody to come in and start an access center in partnership with the school district. I worked for the City of Burnsville for almost 12 years. In that role I built and sustained solid partnerships with a lot of different community members. During that time, I was also the Chair of the Midwest Region of the Alliance for Community Media (ACM). I was on the Board of the National Alliance for Community Media (ACM) for several years as well.
How did you engage the whole school community and students and what was the result of that partnership?
We provided technical support for the media studio space. I collaborated with the media arts teacher to assist in teaching student's studio production mainly. We trained them in the use of portable equipment and editing as well. Once they went through the training with me, the students spent the year doing a news show with the media arts teacher. They would record news stories and edit them, integrating them into the weekly news show.
A number of students ended up pursuing a career in journalism, in part from their experience with the news program. One got hired right out of high school to work at a news station in Duluth. He didn't even go to college. He had enough experience to hit the ground running.
How do you approach leadership?
I want to empower my staff to succeed. I encourage staff to come to me with thoughts and ideas on how to create that path and to express their needs. I try to meet those needs the best I can. I am a very collaborative leader. I believe everyone has a voice and deserves to be heard. I am also comfortable making decisions. I gather as much information as I can, listen to feedback and then move forward with a decision.
I think one of the things I am most proud of is enabling my past staff to succeed in their careers. One videographer who worked with me as an Intern is now a nationally known journalism videographer. A number of part-time staff members from Burnsville have gone on to phenomenal careers working at national organizations. One is working for ESPN as a sideline reporter. Another one is working at the national office for Public Broadcasting Service (PBS).
What sparked your interest in the UMA Executive Director position?
When I was doing my research for the position, I noticed a strong sense of community in Malden and the community's high regard for UMA and what it does. I love that. It really does take a village to support a community media center. You cannot do it yourself. You need everybody on board and having that sort of support can be rare in our field.
The prospect for the Malden Center for Arts and Culture project and being able to be a partner in helping to define a community hub was also very exciting to me. I believe you cannot have community media without arts and culture and vice versa. For community members to have one place to go to have all their communication needs met is amazing. Whether that is working with other nonprofits for cultural references or the intake of art (dance, theater, visual art, etc) to feed one's soul, it works together.
What are your hopes and dreams for UMA?
I hope to create and sustain an even more welcoming environment for our community and to offer everybody in the community access to communication resources and tools in an equitable manner. Be cutting edge. To think outside that box.
My dream is to expand the media offerings so that it incorporates the full spectrum of communication modalities. The tools for communicating are vast. Not everybody speaks the same language. Not everybody uses words to communicate. So, for us to provide a space for every individual to be able to communicate in their own way is my goal. Whether that is teaching individuals how to write in Braille or sign language or to speak in color; that is what I want to strive to provide.
What do you do in your spare time?

In my spare time I enjoy making custom cornhole boards. I like to do woodworking. I kind of fell into it during the pandemic; and I really love doing it. Creating a one of a kind set for someone and seeing how happy it makes them. That is my artistic outlet. You can see my work on Instagram; but I have not had an opportunity to update that in a while, I have been a little busy! (haha)
Now in Malden, we are enjoying walking around the city, trying out different restaurants. We often order from Vinnie's; they are close to us and have amazing subs. We have tried out many different places since we moved here and look forward to eventually working our way through every one in Malden.
I am also a history buff. There is a very rich history here in Malden and in Massachusetts generally. I am excited to explore that more. I just bought Michael Cloherty's "Abel Bodied: Murder at the Malden Bank."
Group photo courtesy Ari Taylor, taken during Tina LeGarde's first visit to Malden in March 2022.
On June 8, a gathering will be held at a local restaurant (TBD) as an opportunity to meet Tina LeGarde. Venue forthcoming.