Youth Experience the Real Power of Media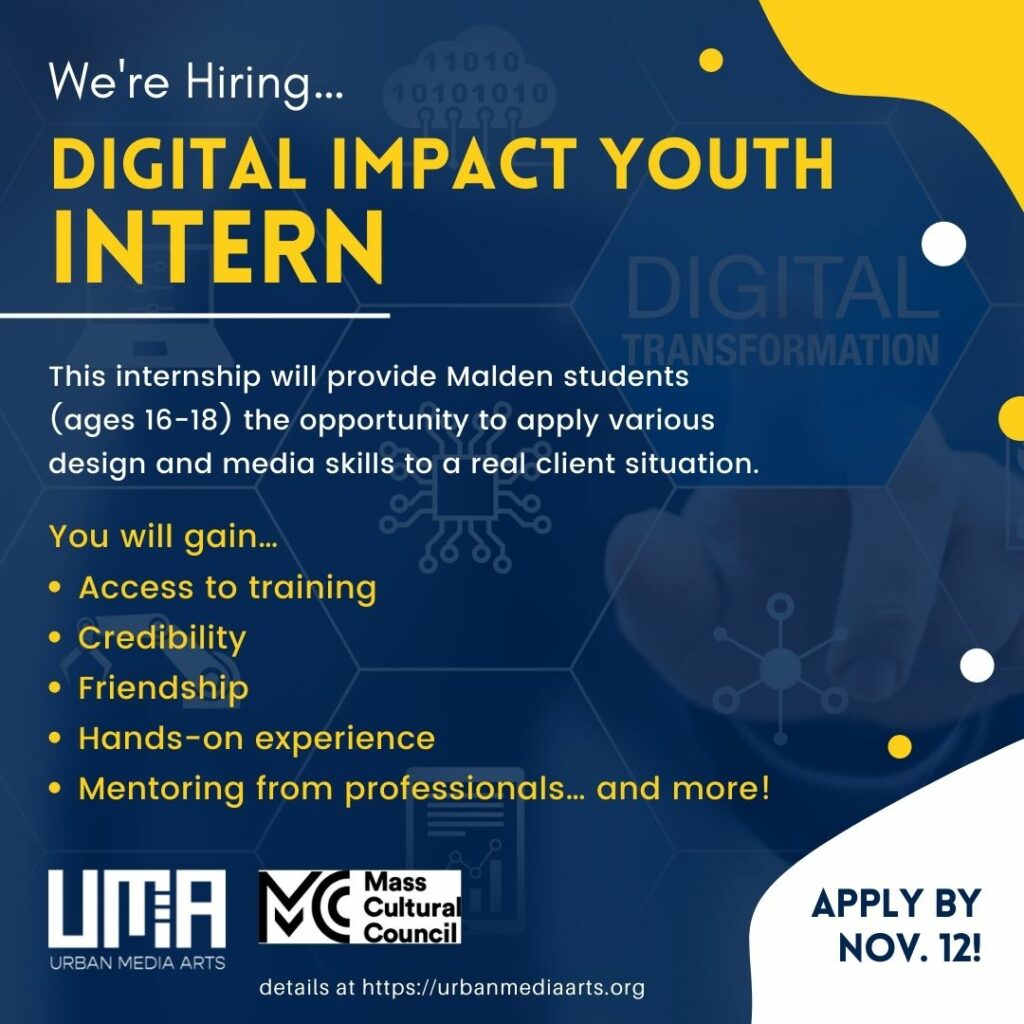 In the recent Digital Impact Youth Internship facilitated by local Indie Media and Design firm Amir Now Inc (ANI) in collaboration with Urban Media Arts, seven Malden youth learned pre and post media production skills and perspectives as they worked on an "adults in transition" media library for the Federation for Children with Special Needs. This collection of videos would offer a first-hand account of what it is like for young adults with disabilties to transition from child services to more independent living.
With support from the Malden Cultural Council, an agency of the Massachusetts Cultural Council, Urban Media Arts was able to invite ANI to partner with UMA to empower youth as Interns to help ANI carry out their nonprofit client work. This partnership would help ANI plug in to the Malden youth scene. It would enhance Urban Media Arts' capacity to expose youth to the professional and deliberate use of media to affect change in society.
Amir Now Inc (ANI) is a full-service creative firm that works to advance health + economic equity through digital media campaigns designed for maximum impact. New to Malden, ANI prioritizes engaging with community and empowering youth as part of their work.
Even in four sessions, youth were able to help shape the purpose and impact of the media library.
Subsequent sessions allowed the team to plan and discuss the project and its look.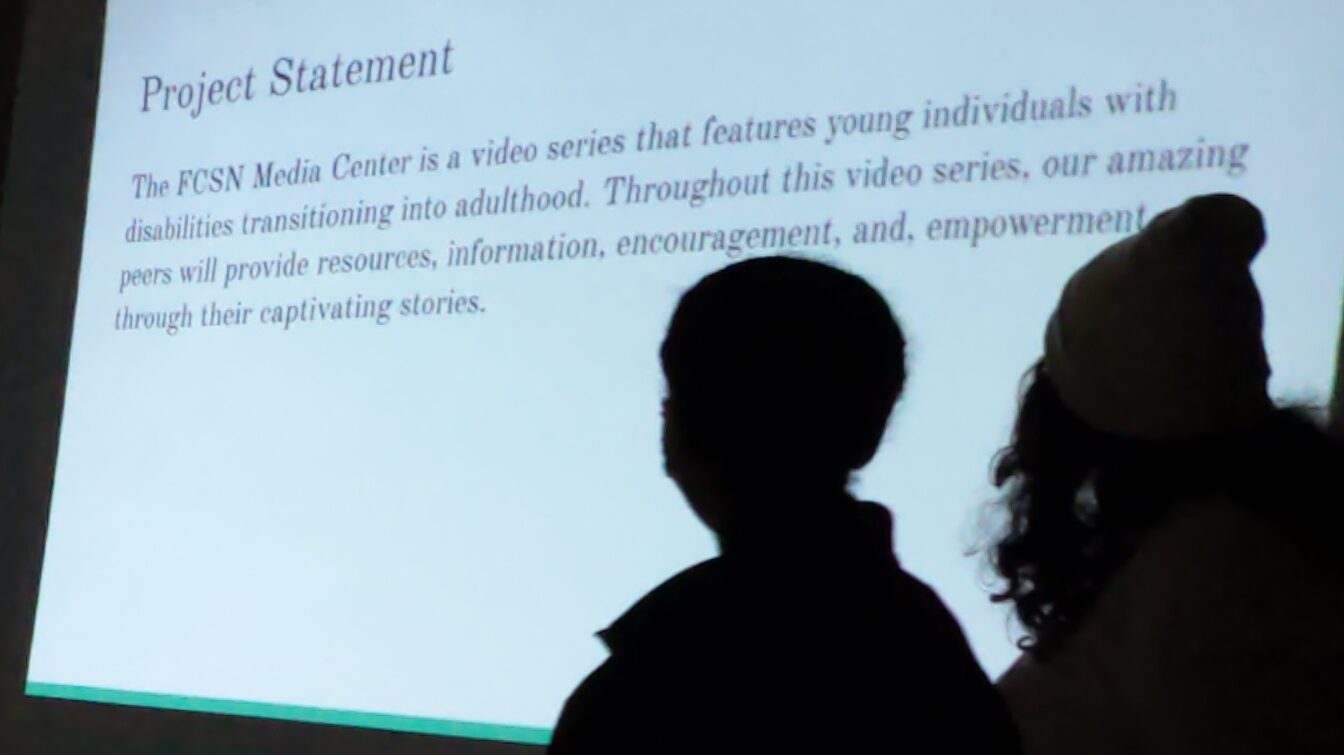 The youth also gave input into final edits of video.
A careful debrief in January will help pull together a plan for the next phase, an eight-week program that will help the team hone how to deliver this kind of media skill exposure and support to youth in a sustainable and impactful manner. Following this session, ANI and UMA will plan a spring opportunity for Malden youth that will open this opportunity to more Malden youth who will benefit from such a empowering and enriching program.