Culture Matters in Malden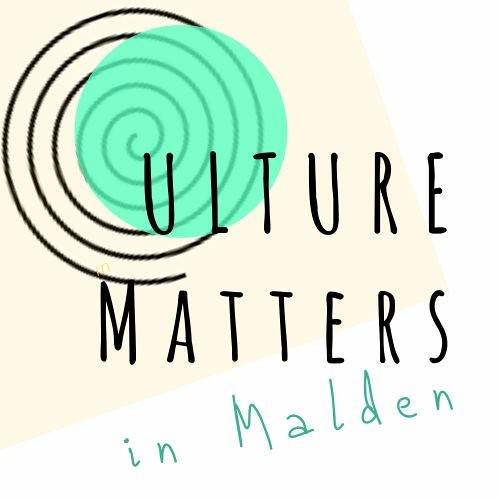 A podcast that explores culture and arts as a lens to discuss important themes relevant to the Malden community.
Do you have connections to Malden? Are you interested in talking about your art, design, or cultural background? Or would you like to interview someone you know who has something important to say related to culture or arts as a GUEST HOST?
Complete our "guest application" and we will be in touch.

Episode #9 | Lisa Tiemann -Inside and outside nature – healing the split
Art is Lisa Tiemann's tool to piece together our fragmented sense of self, that for some feels outside of nature. Appropriately, her artforms are stained glass, dance, and mosaics. She enjoys the thrill of student works when teaching. In addition she facilitates community projects like the "Green Man" Mosaic, recently completed by a number of amateur and professional artists to be installed in a community park. From first frolicking along the shore and delighted by small pebbles and happily playing in the woods chasing rabbits, today all this awe for nature continues. It mixes with compassion for those who miss out on the wholeness feeling part and connected to the world of plants, animals, and elements engenders. She wants to help heal the split that keeps us outside of nature – when we belong inside.
Read more – Lisa Tiemann website and an article about the Green Man community mosaic project

Episode #8  | Eli and Hudson
Voices for a Better Now
What is possible when we listen to children old enough to want to share their concerns, observations, and ideas? Eli and Hudson are two middle schoolers with sharp minds and a deep concern about what is happening around them. They care about society, global warming, energy efficiency, and equity for all. It matters to them how we handle systemic racism and crime or how much fossil fuel we use for even things like solar panels. They want to be challenged in the classroom and have ideas on how to make things better.

Episode #7  | The Gallery@57 – The Power of "YES" 
What is possible when a team of artists running a community enterprise let "YES" be the dominant force in navigating challenges? Leaders from The Gallery@57, an artist-run community enterprise in Malden, talk about the challenges of closing down during the COVID-19 pandemic. They share some of the key elements of their persistence and why they believe that YES, they will succeed!

Episode #6 | Jean Appolon -Dance like breathing
With the Covid-19 pandemic  still running its course in the world and protests around the US calling for an end to systemic racism, speaking with Jean Appolon is an oasis of hope and healing. In this conversation by Zoom, Appolon shares snippets from his own journey with dance, a lifesaving passion that helped him process his own trauma of his father's brutal murder.  He also speaks about his desire to share all that he knows with others: folkloric dance, Haitian culture, overcoming trauma, and really just being human.

Episode #5  |  Karen Krolak – Choreographing Community
A conversation with Artistic Director of Monkeyhouse, the innovative Karen Krolak, about the power of inquiry and articulate movement to help communities find more cohesiveness and compassion. In collaboration with groups and fellow artists, Krolak masterminds caring innovations that employ movement, words, and curiosity as key ingredients. She describes her creative forays, stories, and thought process with great eloquence. One could easily hang on her every word for hours.

Episode #4  | Karyn Alzayer – The Healing Hands of Art: Virus Free 
For Henna artist Karyn Alzayer, hands don't carry germs, they give help, caresses, and play games. Hands are her canvas and the entry point of connection. But, in this pandemic, when there is risk of contagion and physical contact is limited, she offers new ways to connect.

Episode #3 | IAMBECUZWEARE – Ubuntu, a motto to create by
For more than two years IamBecuzWeAre the Co11ective took Boston by storm with a mission to shift culture in Boston. Four friends connected by an interest in the arts, entrepreneurship, and making a difference in the world were influenced by various cultural origins: Dominican Republic, Puerto Rico, and Sudan. Sitting on a rooftop in their Boston neighborhood one day, they schemed an idea that would embody UBUNTU, an African philosophy that reflects a "belief in a universal bond of sharing that connects all humanity."

Episode #2  |  Justine Rose – A clean pair of shoes in Rwanda
Immediately following graduation from Northeastern Unviersity where she earned a Masters in Biomedical Engineering, Justine Rose spent two 2019 summer months in Rwanda working with a team of fellow engineers at two different hospitals. The trip did more than feed her appetite for travel. During her two months there she was very happy. The Rwandan way of gratitude, family focus, resourcefulness, and resilience affected her enough to inspire a desire to return to Rwanda to live and work there some day.
In this conversation Justine describes how Rwanda impressed her in ways that she carries forward in work, life and future aspirations.

Episode #1 | Eli and Hudson – Voices for a Better Now
The conversation with the late saxophonist, composer, and humanitarian David Arteaga took place before the Coronavirus broke out but certainly addresses some key principles of living woven in and through his original music. A real gem of a person, David unfortunately died recently. This conversation captures his spirit as reflected in his music – from CD "Picture."  Well versed in philosophy, classical music, jazz, and art of all kinds, David played and composed music the way he lived – with generosity, integrity, honesty, and a sense of purpose. He believed "art has a central role in bringing people back to a recollection of why we are even here sharing this tiny little planet."
Malden exists in a region originally inhabited by the Penacook Nation before a group of English colonists settled in the area. Over the past 360 years, waves of immigrants have shaped it to be a unique and diverse city with at least 42% of its current residents born outside the United States. The high school boasts more than 64 languages and today Malden is referred to as another "China Town" of Greater Boston. It is this rich history and cultural mix that makes Malden a unique place, a kind of microcosm of the world in five square miles.
Twice each month, enjoy a new episode featuring someone from Malden with an interesting worldview, experience, or expression of culture to share produced by MATV staff and hosted by various staff and guest hosts.
Podcasts are available on Spotify, Soundcloud, and most podcast directories.
This p
odcast is supported in part by a grant from the Malden Cultural Council, an agency of the Massachusetts Cultural Council.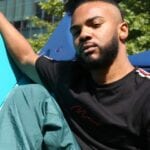 Masio Dotson
Co Founder and Co Host
Ose Schwab
Co Founder and Co Producer
Rebeca Pereira
Production and Outreach Coordinator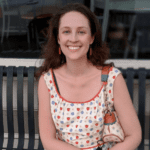 Be a Guest or a Guest Host
Would you like to learn more about this podcast, be a guest or a guest host? Contact us using this form.
We are a non-profit organization that receives primary funding through contracts negotiated between our current cable providers and the City of Malden, MA.