Focus on Nature Walk: the Cascades
January 21 @ 10:30 am

-

12:00 pm

EST
The first of several free guided "Focus on Nature" walks in the woods, by the river, or in other pockets of nature in or bordering Malden. Bring your camera or phone. Free and open to all.
This particular walk will be to the Cascades, a small water fall located in the Middlesex Fells at the border of Melrose and Malden.
1/21, 10:30-12:00pm – the Cascades – part of the fells 
For a bit of an overview about this wonderful spot, check out this delightful video produced by Wonderland Spectacle.
Name of site visiting

: Cascades Middlesex Fells

 

Address

: 

Goodyear Ave

Guide

: Ose Schwab, UMA staff, nature appreciator and amateur phone photographer

Focus

: To see a local waterfall from bottom, top and all around, capture pictures and video, learn about its origin and destination.

Ideal for

: anyone able to manuever slight inclined trail in the woods. Unfortunately, not accessible by wheelchair.

Directions

: Go to Goodyear St., off of Washington St.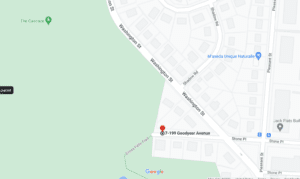 Overview of the series of walks
From January 21, 2023 through and including March 18, UMA will be offering the public free guided "focus on nature" walks in the woods, by the river, or in other pockets of nature in or bordering Malden. The purpose of these walks is to invite the local community to discover, experience, and share the nature we have close by with others. It is also intended as an opportunity to connect with others and possibly generate and curate crowdsourced media of our natural treasures over time. 
What to bring 
Camera or phone to take photos or videos

Sketch pad – if you are so inclined

 

Weather appropriate clothing

 

Binoculars for certain sites

 
Who are these walks ideal for 
During winter, those who do not mind a bit of cold.

 

Anyone who feels able to maneuver a walk in the woods for one to 1 ½ hour with consideration for temperature.  The pace will be slow as a group, however, there will be no restrictions on folks moving ahead more quickly.

 

Some walks will be specified as wheel chair accessible.

Children with caregivers are absolutely welcome!

 
Logistics of meetup 
To sign up, please RSVP as indicated on the UMA event listing.

 

We will always provide a parking location and exact meetup location.

 

We will always provide a bit of history about the site.

 

If inclement weather, we will post cancellation on the UMA event page, Facebook, Instagram, and Twitter by 9am that same day. 

 
Future walks (not exhaustive or conclusive)
Forest Dale Cemetary trail
Flagg Acroes
Knox Memorial Woods
River's Edge (Medford)
Middlesex Fells: a variety of starting points forthcoming including: Woodland Ave, East Border Road, etc.
Photo: the Cascades in winter Courtesy Ose Schwab. Excerpt from a video.