Arts and Minds Series: In the Midst of Winter: Loss of Life, Grip of Grief
March 18, 2021 @ 7:00 pm

-

8:00 pm

EDT
Event Navigation
March 18th from 7:00pm to 8:00pm
 

If you have any questions or need assistance please reach out – amandah@urbanmediaart.org
ARTS & MINDS
Creative Takes on the Human Condition
ARTS & MINDS is an ongoing virtual event featuring diverse local artists from a wide range of disciplines who share their work and their thoughts about topics relating to life and the way we each perceive and experience it. Each event comprises 2-4 creatives who perform, show, read, or demonstrate their art as it relates to the chosen theme, followed by a self-moderated discussion that explores that theme more deeply. Viewers and listeners are invited to add their own ideas and beliefs to the mix. The result is a rich mosaic of perspectives that inspire and provide a deeper understanding of what it means to be human.
Episode 1
In the Midst of Winter: Loss of Life, Grip of Grief
"In the midst of winter, I found there was, within me, an invincible summer."
– Albert Camus, "Return to Tipasa" from Summer (L'Été), 1954
Death freezes us. The departed no longer age. The lives of those they left behind come, temporarily, to a halt. A person's entire life now comes into view, to be analyzed, judged, and remembered. We the bereaved, experiencing waves of emotions, wonder how we can go on. But though we suspend our activities for a time, we do go on. In the midst of our personal winter, we find an invincible summer inside us that draws us back among the living. We heal, and yet we know that the clouds of mortality will always drift within the sunshine of our lives. Thus, if life is summer, it is a summer that is well aware of winter.
In the first episode of ARTS & MINDS, author and choreographer karen Krolak (Dictionary of Negative Space), author Jason M. Rubin (Ancient Tales Newly Told), and Latvian-born soprano Natalja Sticco, will share their work and their thoughts on death, dying, and surviving.
Slideshow of artwork by Lisa L. Sears and Ose Manheim will be featured at the beginning of this program.
Program
Presenting Artists
Jason M. Rubin
www.jasonmrubin.com
www.neiac.org
Jason M. Rubin has been a professional writer since 1985, when he graduated from the University of Massachusetts Amherst with a degree in journalism. Since 2000, he has been an award-winning senior creative associate at Libretto Inc., a strategic messaging and content development firm located in Boston. Jason's first novel, The Grave and the Gay, based on a 17th-century English folk ballad, was published in 2012.
Ancient Tales Newly Told, his second volume, was published in 2019; it combines his latest work of historical fiction, King of Kings (about the romance between King Solomon and the Queen of Sheba, based primarily on the Ethiopian tradition), with a revised version of The Grave and the Gay.
He is currently putting the finishing touches on a third book with the working title of Villainy Ever After, which recasts classic fairy tales from the perspective of the villains. Jason is a member of the Malden Writer's Collaborative and the New England Indie Authors Collective (NEIAC), and regularly contributes arts criticism to The Arts Fuse (artsfuse.org). He has lived in Malden for more than 10 years.
---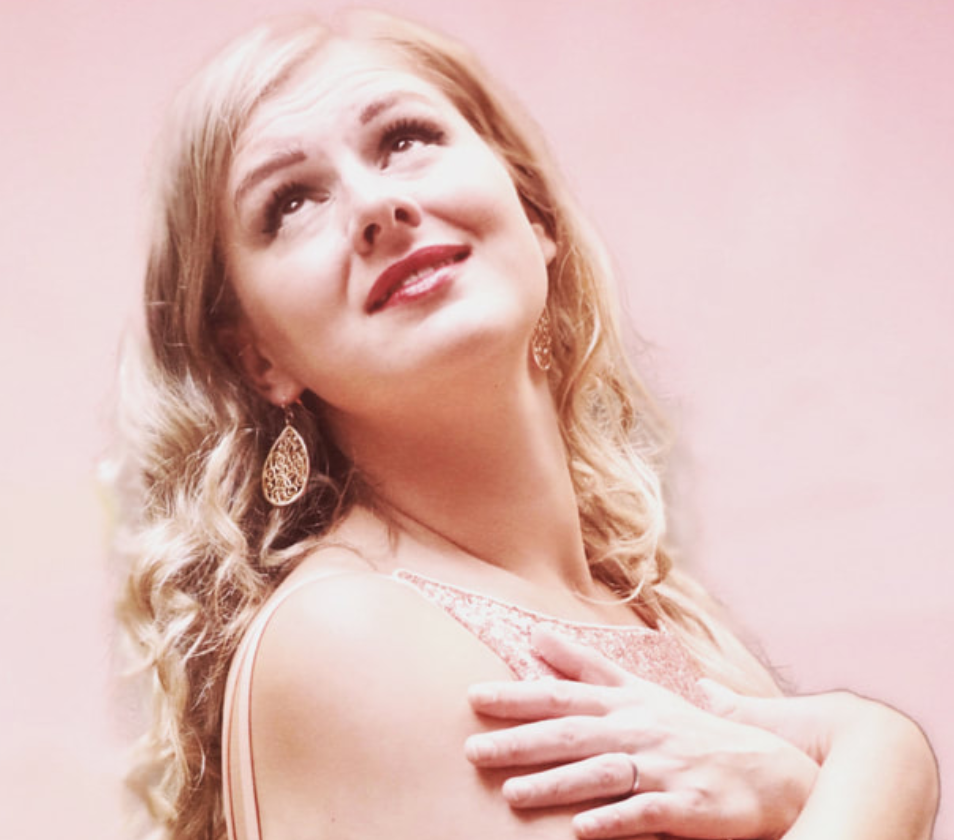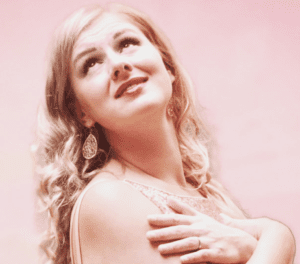 Natalja Sticco
www.NataljaSticco.com
Inst @natalja.sticco
Displaying mastery in the finest European traditions of opera by reliably crafting a flawless delivery of each note Natalja Sticco is praised as 'the standout artist of her generation' for performance consistently described as 'breathtaking.' This powerhouse Latvian-born Dramatic Soprano and recording artist is a popular voice among connoisseurs of opera and classical music.
Born in Riga, USSR, Natalja was a small girl when peaceful protests opened the way to her country declaring its independence in 1991; contributing to the fall of the Soviet Union. This 'Singing Revolution,' as it's known, became the dawn of new opportunity in a newly independent Latvia. 'I didn't understand what was happening around me, but I remember the music everywhere my mother took me.' Natalja recalls, 'and I remember the joy in the adults around me when we heard it. When I learned more about those days in school, I realized the power music had to truly bring hope and inspire change.'
In 2009, Natalja entered the prestigious Jāzeps Vītols Latvian Academy of Music (JVLMA) where she studied Vocal Performance. There, she earned a coveted spot as a member of Opera Studio 'Figaro,' performing the roles of Filippyevna (Eugene Onegin), Kastcheevna (Kaschey the Immortal), Death (chamber opera Stalin and Death). That same year Natalja was also selected for the chorus of the Latvian National Opera & Ballet and its' first Young Artist Program, under the Direction of Andrejs Zagars. As a young LNO artist she performed the roles of Orlofsky (die Fledermaus) and mastered the role of Olga (Eugene Onegin). She has featured in Master Classes with Margarita Gruzdeva and Anita Garanca (Latvia) as well as studying under Soprano Hanneke de Wit (Netherlands).
Over her seven seasons with the Latvian National Opera, Natalja appeared in over 200 productions of 30 Operas in Opera Houses across Europe including: Teatro Calderón, Vallladolid, Spain (Macbeth, 2010); National Opera and Ballet of Belarus, Minsk (Traviata, 2010); Rahvusooper Estonia, Talllinn (Eugene Onegin, M'dame Butterfly, 2011); Bolshoi Theatre, Moscow, Russia (Eugene Oregon, Lucia di Lammermoor, 2013), Monte Carlo (Carmen, 2013), as well as the Royal Opera House Muscat in Oman (Der Fliegende Holländer, 2013). Additionally, she was privileged to share the stage with Opera stars such as Tenor Jonas Kaufman, legendary Russian Mezzo Soprano Elena Obraztsova (pictured here) and fellow Latvians Soprano Kristine Opolais, Soprano Marina Rebekka and Mezzo Soprano Elina Garanca.
---
karen Krolak
www.monkeyhouselovesme.com
Inst @monkeyhouselovesme
dictionaryofnegativespace.com
Inst @dictionaryofnegativespace
karen Krolak is a Boston based choreographer, performer, teacher, costume designer, and writer. Since 2000, she has been the Founder/Artistic Director of Monkeyhouse, which was voted Best Dance Company in Boston 2006, 2007 & 2010 by the Boston Phoenix.
As a young child she began taking ballet lessons and dreamed of being a Dallas Cowboys' cheerleader. She claims her fascination with arch melodrama is the direct result of her experiences on cheerleading squads for pee wee football in Nashville. When she was not "on the field" or "in the studio", she spent endless hours roaming the halls of Vanderbilt University, where her father was chairman of the Computer Science Department, listening to the conversations of the veritable pioneers of the information age.
While she studied ballet for years at the Atlanta Ballet, the Natick School of Ballet, and the Boston Ballet, she gave up her aspirations to dance professionally after a serious back injury at 13. Ironically, while pursuing her BA in Linguistics at Northwestern University, she met the two biggest influences on her dance career, Lynne Anne Blom and Timothy O'Slynne. Because the Dance Department at Northwestern was not yet a degree granting program, students were able to take as many dance classes as they wished in addition to their academic studies. By the time Karen graduated in '93, she had studied French, Russian, Croatian, and Old English but she was quickly getting work as a professional dancer and choreographer.
Since then her choreography has been featured in dance concerts, site-specific works, plays, musicals, performance art pieces, films and gallery installations including: every Monkeyhouse production, Boston Moves 2000, Dance Portland, the Choreographers Group, Mobius, Art Street, Actors' Shakespeare Project, Magellan Theater Company, Bailiwick Repertory Theater, the University of Illinois in Chicago, Theater Wit's award-winning production of W!, Baubo Performance Project, the Art & Healing Exhibit in Jackson Hole, and Mannafest in Minneapolis.
In March 2008 she participated in the Logomotion workshop with Simone Forti in Orvieto, Italy and performed at the Teatro Vascello in Rome. Later that year she was selected to be one of the 14 participants at the Jacob's Pillow Choreographers' Lab.
Karen also developed the Modern Dance curriculum at Impulse Dance Center in Natick, MA. Over the last 15 years, the program has blossomed from one class of 7 girls into 6 levels ranging from children to adults. Many of her former students have continued on to perform professionally. In 2005, she and Jason Ries were invited to present two workshops in Malpils, Latvia. Locally, she has collaborated with the Arlington Center for the Arts, Germaine Lawrence School, Dance Umbrella, and the Boston Arts Academy to create a variety of classes for teens.
In 2002, she and Amelia O'Dowd won Best Costume Design at the New York International Fringe Festival for Monkeyhouse's production of ASPIC. Although never formally trained in costume design Karen studied tailoring during all four years of high school and learned multiple fiber arts from her mother and grandmother. After college, she assisted Mara Blumenfeld on costumes for shows at the Steppenwolf Theater and Lookingglass Theater; and worked as a freelance stitcher for Northwestern University, Columbia College, Chicago Scenic, the Goodman Theater, and Marriott Lincolnshire Theater to support herself. Her unusual costume creations have been commissioned by Baubo Performance Project, Robin Lakes/ Rough Dance, and Baliwick Repertory's NOW THEN AGAIN…
Many of Karen's and Monkeyhouse's pieces include text that she has written and this Fall she was invited to create a performance text for San Francisco's Anne Bluethenthal & Dancers 25th Anniversary Season. She edits all of Monkeyhouse's publications and regularly contributes to the organization's blog and enews. In addition, she has been a guest writer for Dance Spirit Magazine's Website, Summer Stages Blog, the Natick Tab, and the Dover Sherborn Press. In January 2008, she became a professional blogger for Shoetube.tv. Karen is also a former Boston Dance Alliance Board member and a former member of the MetroWest Nonprofit Network Steering Committee.
Production Team
Ose Schwab- Creative Director/Marketing
Amanda Hurley- Producer
Peter Cancilla- Technical Director/Producer
Introducing Peter Cancilla!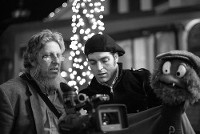 With his production skills and technical knowledge, Cancilla has been instrumental in helping UMA take our virtual event to the next level, utilizing the innovative Streamyard platform. A communications and Cinema Studies graduate of Northeastern University, Brooklyn-born Peter Cancilla has always been fascinated by the concept of visual storytelling. He is formally trained, as well as self-taught, in the fields of animation, puppetry, theater, radio, television, and film. "I have always wanted to establish an environment where creative people and ideas blend to produce quality entertainment. Vaudeville Pictures is that environment."
As the founder of Vaudeville Pictures, Peter A. Cancilla has helped organizations better communicate their messages and achieve their goals via creative, quality video productions. Vaudeville Pictures provides full-service video production, from conception to delivery. Call (617) 640-1619 or email VaudevillePictures@gmail.com Peter at with ideas or inquiries.