UMA prides itself on working within the community and giving back. Every year interns from near and far join us and immerse themselves in the Malden community and the local culture. Here you'll learn a little bit about each intern. Introducing our 2023 college interns!
Article by Myra Ssegujja
Our first intern is Myra Ssegujja. Myra is a senior at Suffolk University studying Public Relations. She's originally from Everett, Massachusetts. She's lived right next to Malden all her life but has recently learned of UMA and its mission, which led to her decision to work with UMA. As an Everett resident, she understands the importance of implementing programs that focuses on providing education to communities. When she's not in school or helping out at UMA, her favorite things are going to museums, sightseeing around Boston, and cooking. One of her favorite memory is traveling to Spain for Spring Break last year. It was her first time out of the country. She loved the Spaniard culture! Her favorite book is Alone With You in the Ether by Olivia Blake.
Next, we have Colette Lauture. She's currently a sophomore at Emerson College studying Journalism. She's originally from Montclair, New Jersey. She's working at UMA to enhance her journalism skills with the Neighborhood View and hopes to cultivate a network of colleagues and friends to collaborate with at UMA. She loves to journal, crochet, and spend time with her friends and family during her free time. Her favorite book to read is Citizen: An American Lyric by Claudia Rankine. One of her favorite memories is seeing the Eiffel Tower during her study abroad trip this past fall. It has been a dream of hers to go to Paris since she was six years old.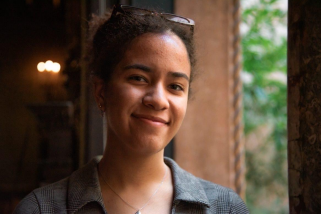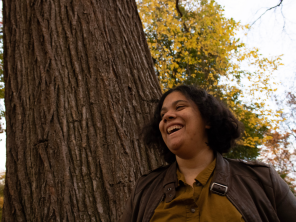 Here we have Amanda Castillo. Amanda is a Junior studying Media Arts Production with a minor in Health and Society at Emerson College who's originally from Bronx, New York. She values UMA's commitment to highly underrepresented voices. She decided to join UMA in order to help people's stories get told. "I think it's beautiful to be a part of such an amazing team this semester." She loves to write and play tabletop roleplaying games in her free time! Her favorite memory was playing Monster of the Week and name-dropping a major character while in character. She loved seeing everyone's reaction and called it one of the best sessions of the campaign. The best book she's read was The City We Became by N.K. Jemisin.
Here is Zequn Liu. Zequn is a senior at Emerson College studying Visual Media Arts. Originally from China, Zequn decided to work at UMA to gain more experience working with others while also learning more hands-on skills regarding cameras and audio techniques. There was a period in his life when he had nothing to do or worry about and was able to relax, read books, and watch movies. He considers that his favorite life memory. He enjoys watching Tik Toks and reading online articles in his free time! His favorite book is The Miracle of My Fullness by Thich Nhat Hanh.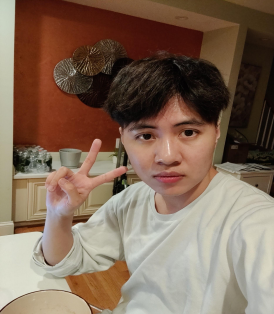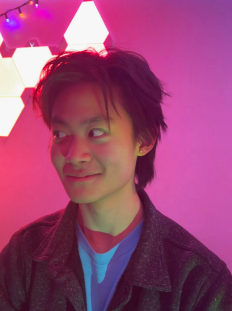 Next, we have Bryan Liu from Basking Ridge, New Jersey. He is studying at Emerson College as well. He believes UMA will be a great learning experience for him to begin writing for real. "I love the people I've met so far and am excited to expand my horizons outside of school." He spends his free time learning and playing new instruments and rock climbing. His favorite past memory is painting a hopscotch course that was 4.1 miles long with his friends. It once held a world record! His favorite book is On Earth, We're Briefly Gorgeous by Ocean Vuong.
Last, but not least, we have Nancy Yuan. A sophomore at Emerson studying Media Arts Production. Nancy is from Zhoushan, China. She was looking for an internship and stumbled upon UMA and thought it was a great fit for her. You can find her watching cooking videos on Tik Tok and grocery shopping during her free time. Her favorite memory was living in Mexico for a summer and becoming friends with a group of skaters. She considers The War on Women by Sue Lloyd Roberts the best book she's read.