My Vision: An Exhibition of Indian Art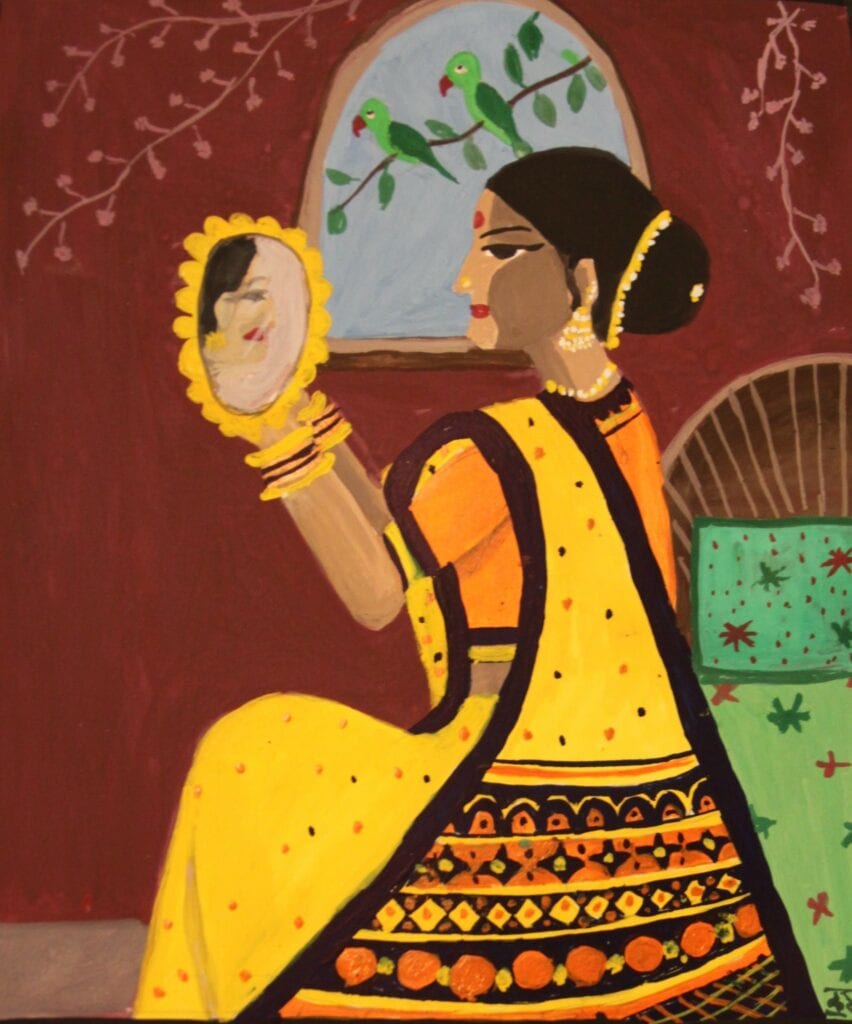 Artwork by Kumkum Sharma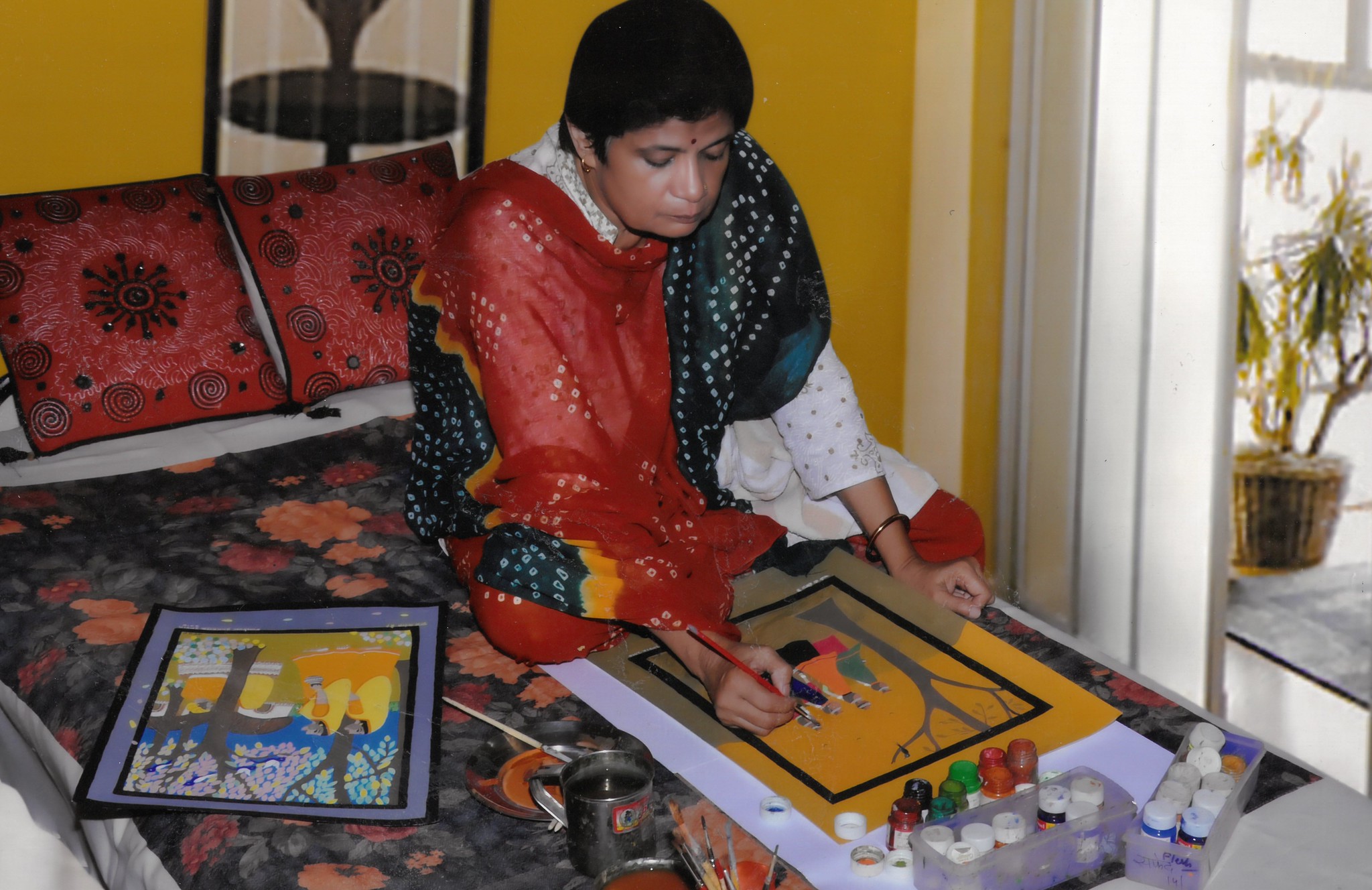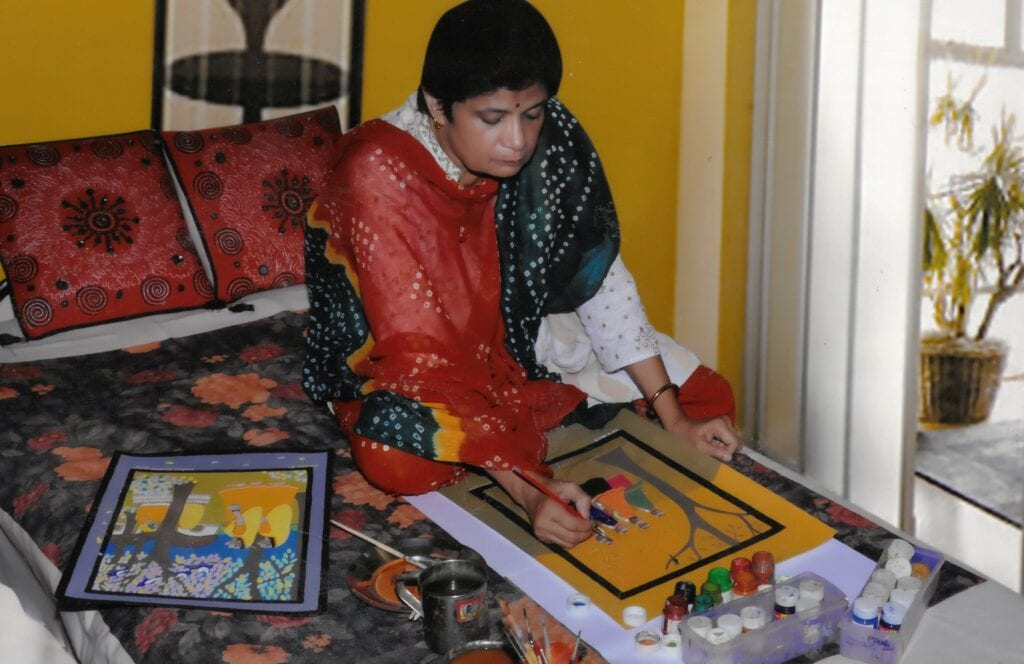 On View: April 1 – May 31, 2019
Public Reception: Thursday, May 16, 6:30 – 8:30pm
Artist Kumkum Sharma is a painter from the state of Uttar in Pradesh, India. Her work is in the Indian folk art style, depicting various themes that extend from Nature and village life to expressions of her inner feelings about Life. All paintings are in gouache, using the bright colors of Indian folk art.
Kumkum, born in 1948, is the fourth of six children and grew up in several cities and towns in the western part of the Indian state of Uttar, living for many years in the city of Meerut. After her marriage to Rajendra Bhushan Sharma in 1977, she lived for extended periods in the high mountains along the Tibetan border in the state of Himachal Pradesh. Kumkum studied art during her school years, but since then is largely self-taught. Some of her works reflect the deepest part of her soul, while others depict the life of Indian society around her. Certain paintings are replications of Indian folk art, commonly drawn on walls during festivals.
In 2012, Kumkum nearly lost her eyesight due to a reaction to medicine. It took some time to regain sight enough to paint and she still has not fully recovered.
Both originals and prints are on display in the MATV Gallery.The artist has shown work in several galleries in India. This is her eight exhibition in the United States.Join us for a reception on Thursday, May 16. A selection of Indian delicacies will be served and we will gather to hear a talk given by the artist's sister, Sudha Newman.