Artwork by Youngsheen Jhe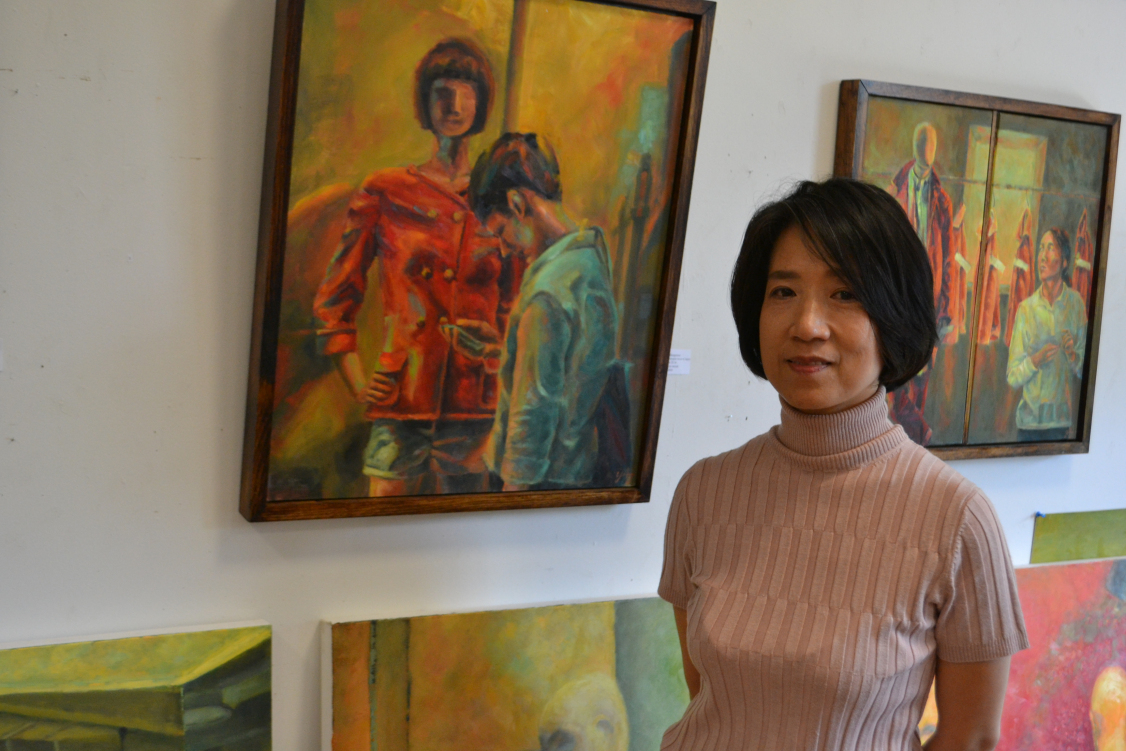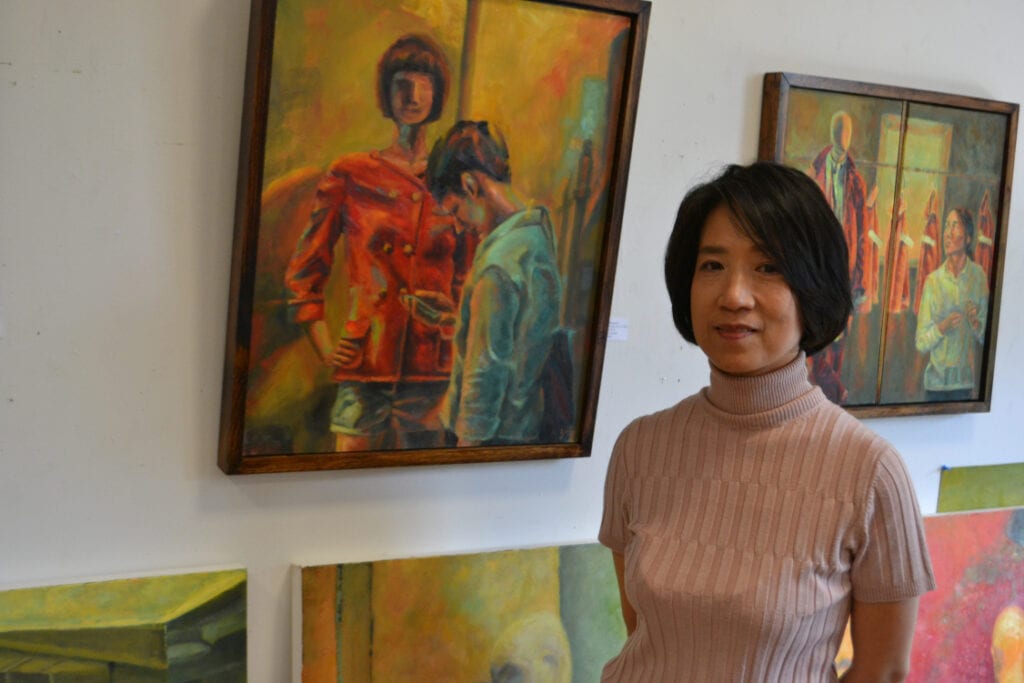 Sept. 26th – Nov. 4th, 2016
Boston-based artist Youngsheen Jhe is intrigued by mannequins. These lifeless figures are juxtaposed with the daily life of real humans in nearly every painting featured in this exhibit.
Jhe, a South Korean native, says, "My work derives in part from my first experience as a foreigner in the United States." The mixing of inanimate models with the modern life of people reveals insights into the human condition on a number of levels. The artist adds, "I have a strong desire to describe the unfiltered story of everyday humans."
In exploring her subject matter, it's the similarities between these two forms that often appear, both haunting and ironic, or at times, peaceful and contemplative. Jhe's paintings have been widely exhibited in the Boston area and New York City.
The MATV Gallery at Malden's Media Center is pleased to display the stirring art of Youngsheen Jhe in the exhibit "Truth of Life" through November 4.
A reception with the artist will be held on Thursday, October 20 from 6:00 – 8:00pm. Hours for the MATV Gallery are Monday – Thursday, 10am – 9pm; Friday, 10am – 6pm; and Saturday, 10am – 2pm.