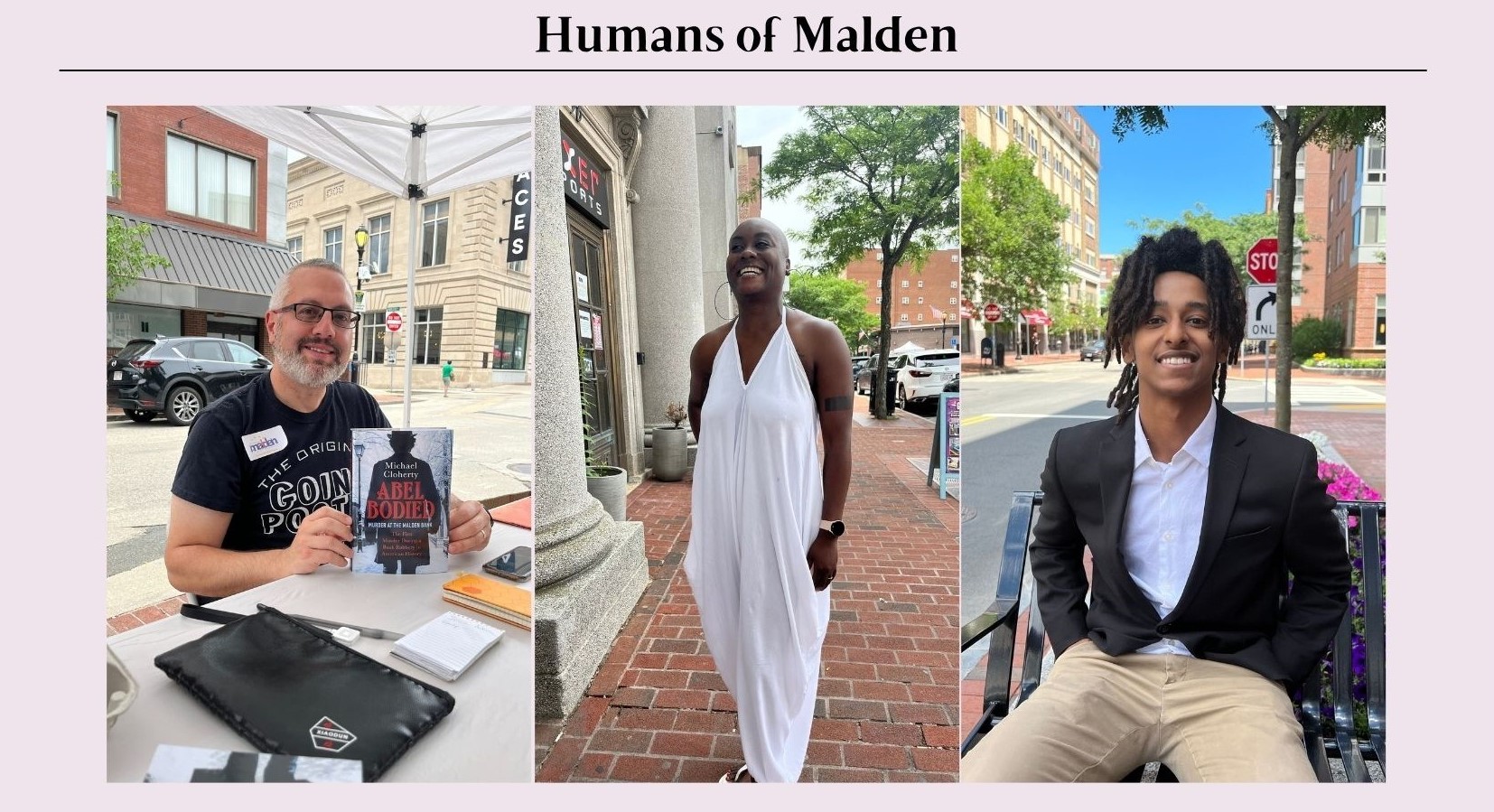 Humans of Malden Exhibition
A photo-journalistic and film project that reveals
the daily lives and experiences of people from all across Malden
Curated and produced by:
Taylor Lee, Madiha Gomaa, Gillian Hodgden, Max Zlochiver, and Simin (Sylvia) Xu
ON VIEW: August 13 thru October 25

GALLERY OPENING: August 13, 2-4:00pm
Humans of Malden is a photo-journalistic and film project that reveals the daily lives and experiences of people from all across Malden. The purpose of this project is to display the variety in our individual experiences, and how through these differences we can find comfort and affinity with others we don't know. We went out into the Malden community finding people in their simple, everyday moments, and asked them to give us a glimpse into their lives. We collected 20 interviews, more than 50 photos, and 5 videos and compiled them in both physical and digital form to create a timeless collection of these moments.
I loved that this project introduced me to the Malden community. We talked to more than 20 people, and almost all of them mentioned "diversity" when asked what they liked the most about Malden. We, as interviewers, witnessed this diversity when we reached out to people. Ideally, we wanted to show diversity by talking to people from different backgrounds and cultures. And we didn't intentionally plan for it. It just happened naturally, which was absolutely amazing.
What drew me to Urban Media Arts in the first place was the emphasis on community. Getting this opportunity to highlight the people that make the Malden community what it is simply by being themselves has been profound, and I feel so grateful for the chance to have been apart of this.
Humans of Malden strikes a personal chord for me as someone who's lived in Malden for a decade and a half now. It's heartwarming to hear the various stories of Malden residents and see the way all of their stories share similarities.
The final project is not only an exhibition of Malden people's life but also an achievement exhibition of my three months at UMA growing out of nothing.
This project is the culmination of both the technical skills I've learned over my time at UMA, but more so it's about community. I've come to connect with Malden and its citizens this past summer, and this project is an opportunity to display the vibrant, wonderful community in Malden.
This project would not have been possible without the help of Masio, Anne D'Urso-Rose, Keren He, and the support of the UMA staff.