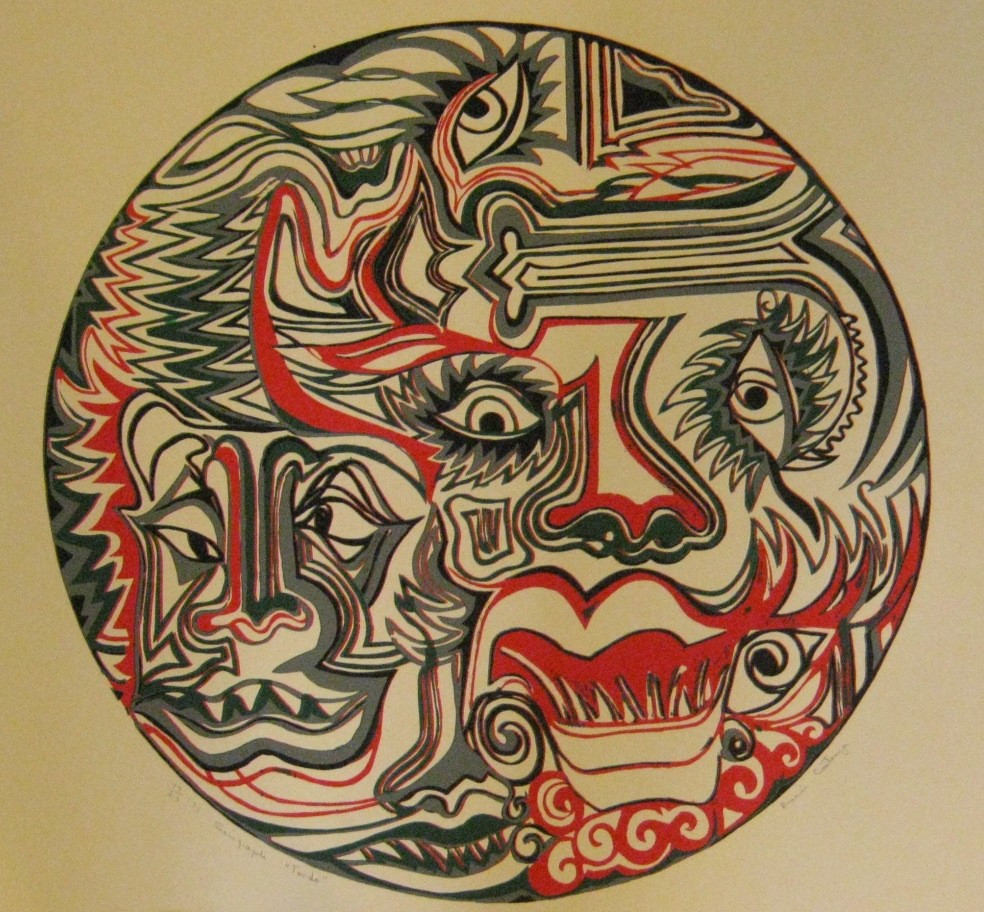 Artwork by Brunnhilde S. Costanza
Formerly at the MATV Gallery through January, 2016
The MATV Gallery is pleased to exhibit a lifetime survey of the work of Brunnhilde S. Costanza (1924 -2008) through January 30, 2016 at MATV, Malden's Media Center. The mother of Suzanne Costanza, a Malden resident, the exhibit is the first solo exhibit of the late artist's work.
Stein Costanza lived and worked in New York City, throughout her life, raising a family of three children and teaching art in the New York City public schools at the junior high and high school level. Throughout her life, she explored ways to make art materials and the artistic process accessible to her students, to whom she taught in an often financially and time-challenged setting. Her commitment to public art education was expressed through her own experimentation with art forms that were relatively simple and inexpensive, yet were imbued with creativity, strong technique and varied expression.
Exhibit hours are Monday – Thursday, 10am – 9pm; Fridays, 10am – 6pm; and Saturday, 10am – 2pm. The gallery is located at MATV, Malden's Media Center at 145 Pleasant Street.
The MATV Gallery in collaboration with Malden Arts will host a combined reception and art salon on Thursday, December 10 from 7:00 – 9:00 pm. View the exhibit, meet the artist's family, connect with other artists and art appreciators in the community and take part in a discussion around public art education and what happens to one's artwork after one dies.